Crackling with preternatural power, an Azoth Staff is the emblem and tool of the anointed Soulwarden.
To obtain your first Azoth Staff (previously referred to as Corruption's Bane), you must complete the Main Storyline started by The Hermit (Yonas Alazar) at Fisherman's Bend on the southeastern border of Monarch's Bluffs. The first story is The Old Man Who Cried Corruption. Note: This story becomes available at level 12.
Higher tiers of the Azoth Staff are needed to close higher level Corrupted Breaches, and are obtained upon completion of specific Main Stories.
Usage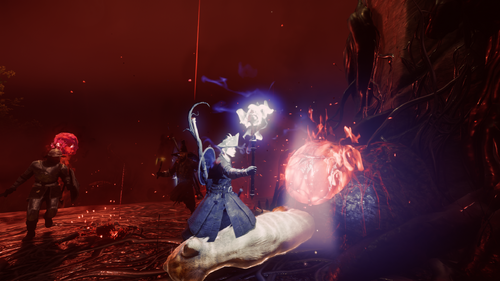 The Azoth Staff is used for:
Located in Tool section of your inventory.