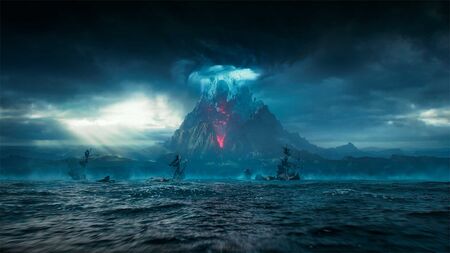 Aeternum is the main location and the name of the island in New World. The players begin their journey with a rough start of being washed up in between ship-wrecks as the Sole Survivor.
Aeternum offers the players lush forests, long beaches, mountainous areas and a rich flora and fauna to explore. Settlements are a place to meet other players, to use the Crafting Stations and to follow the various Quests.
Summary
Aeternum is a haunted wilderness overran by The Corrupted, a mysterious island that was discovered during the twilight of the Age of Exploration. Called the "Eternal Isle" by some.
Gallery
Related
Players can decorate their home with a

Map of Aeternum

.
Trivia
The "New World Steelbook Edition" also contains a physical map of Aeternum. Please note: the Steelbook is also available separately with the map, but without a game.